Our Mission Statement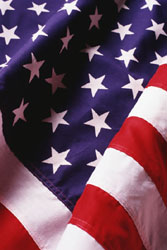 Our business is people and their financial well-being.
At Hamilton Wealth Management, we are committed to maintaining the highest standards of integrity and professionalism in our relationship with you, our client. We endeavor to know and understand your financial situation and provide you with only  high-quality information, services, and products designed to help you reach your goals. We are an independent branch office of Centaurus Financial, Inc., which allows us to enhance the service we provide you because we have access to a wide array of investment products.
In accordance with the pursuit of our goals, we strive to maintain and adhere to the following tenets:


Our clients always come first
We will maintain the highest level of service with integrity
We will communicate with our clients clearly and frequently
Continuing education is necessary to maintain the timeliness of investment knowledge,  tax laws, and financial planning changes
We must give something back to the community in which we live and work

 
We understand that most investors want more from their Financial Advisor than a profitable portfolio.  While profitability is extremely important, investors want individual attention and support in both up and down markets.  They want someone who will not only help them to address their investment needs but who will also assist them in defining clear goals and developing strategies designed to reach them.  We are dedicated to providing this extra level of service, and feel that only by taking the time to develop strong relationships can we provide satisfactory results for our clients.
We know that client relationships can only succeed with a firm commitment to honesty and integrity.  We understand that our clients are placing their trust in us and we take that responsibility very seriously.  Whether helping clients establish a financial plan or recommending investment alternatives, we strive to provide constant attention to the highest ethical standards.